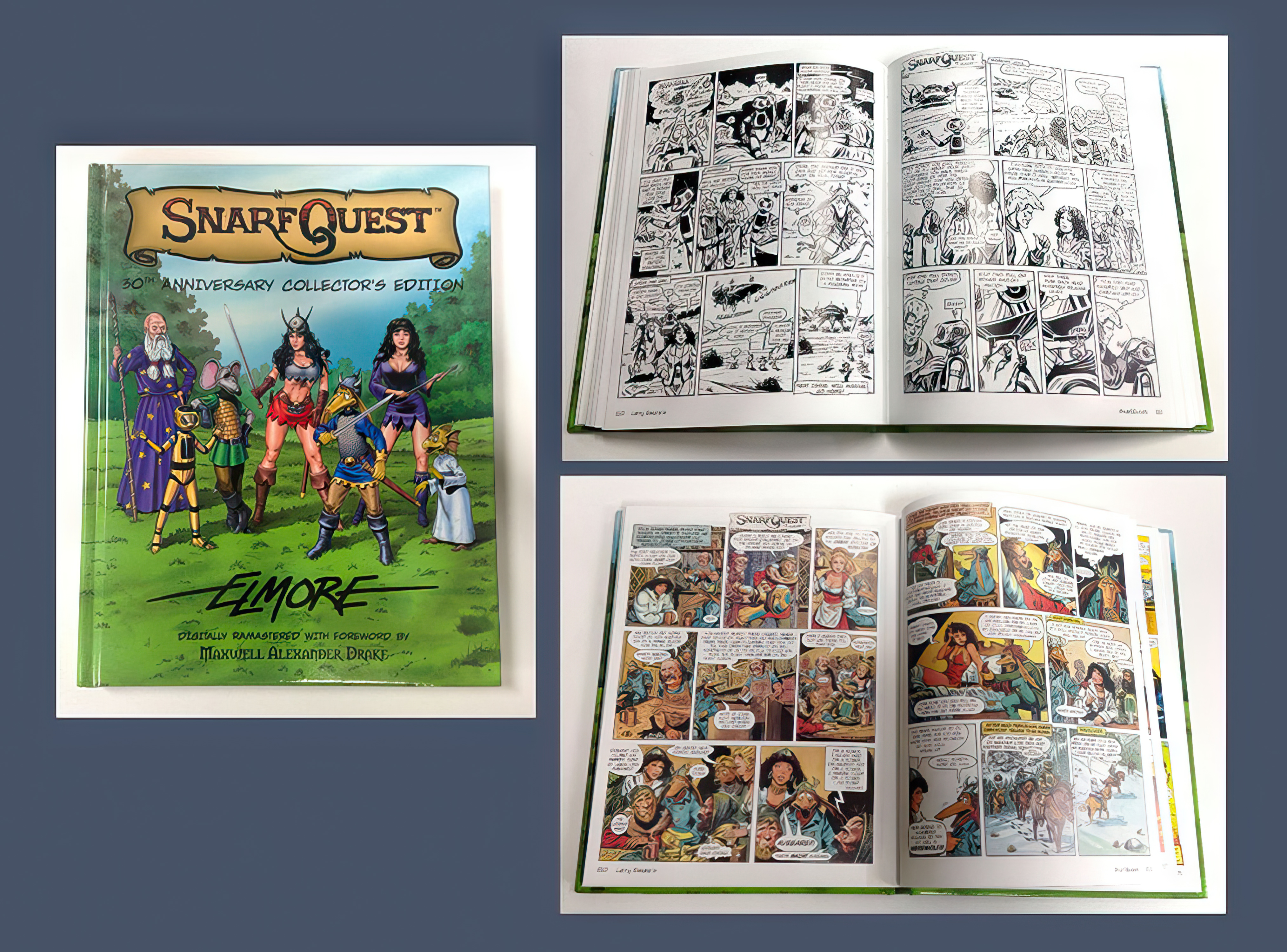 SnarfQuest 30th Anniversary Collector's Edition
This book was done as a work of love and published by Maxwell Drake, Imagined Interprises Incorporated. Larry met Drake a few years ago at a convention in Las Vegas and discovered that Drake was a huge Snarfquest fan, started reading the strip in Dragon Magazine when he was around eight years old. He even cut out all the SnarfQuest pages and made his own graphic novel, later he actually showed the book! Drake had wanted to remaster the book for years and publish the compete SnarfQuest adventures.

Larry agreed and the work began, for Drake! During the past two years he, along with a little help, Cleaned up every single line, darkened them and cleaned up the sloppy hand lettering. Larry loved this, because when he drew the pages and lettered them, he was always up against a tight deadline and got very sloppy, he was hardly edited and there were mistakes. The lettering has been cleaned up, but he saved most all of the handlettered "blam" "zap" and "yeeeiiiioooo" ! This book contains all the black and white plus the color strips of Snarf that were ever published.

Larry Elmore — "This book looks fantastic, Drake did a great job in restoring many faded lines, bad scans and cleaning up my sloppy lettering."