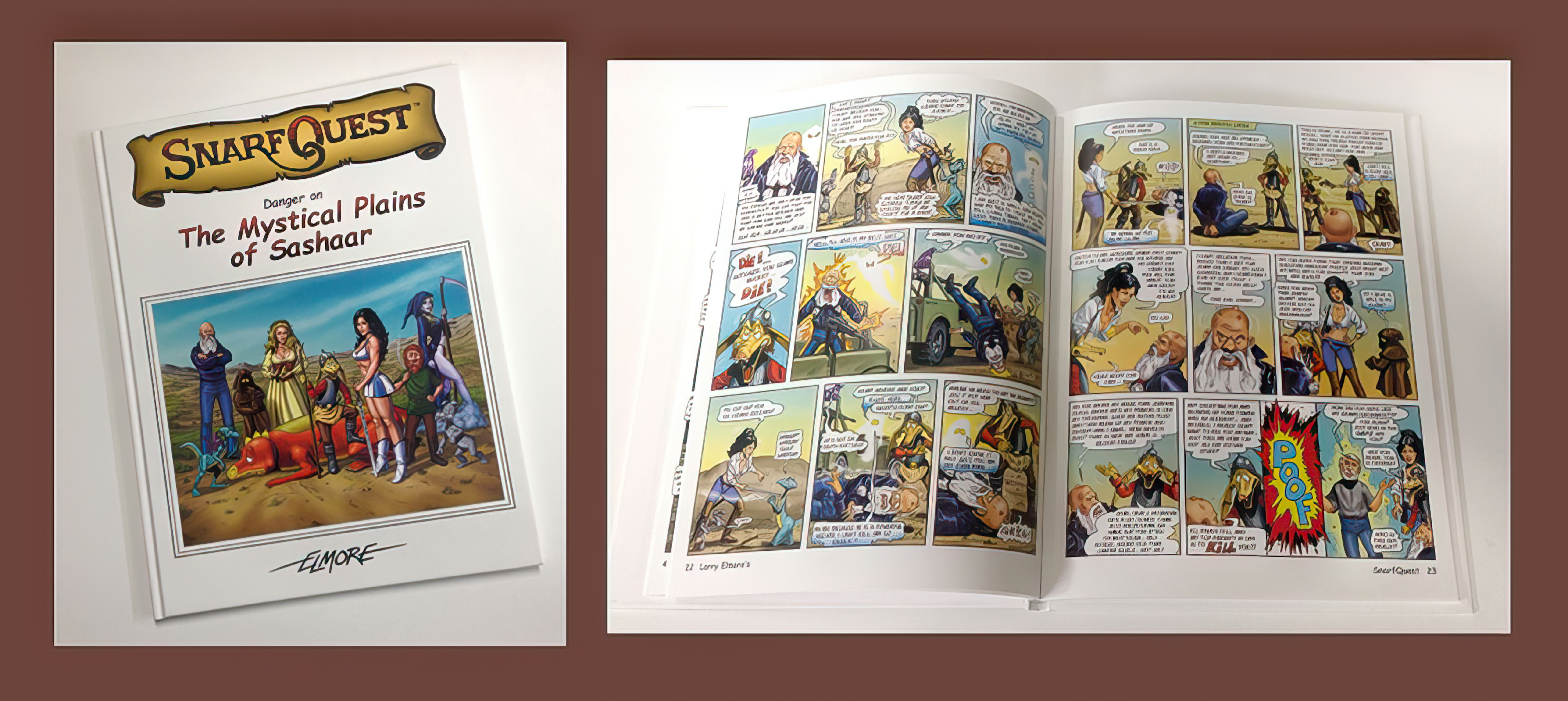 SnarfQuest: Danger on the Mystical Plains of Sashaar
The new SnarfQuest graphic novel, "Danger on the Mystical Plains of Sashaar", in full color, contains a new adventure of Snarf and Telerie. They search for the Floating Stones, on Plains of Sashaar, but as always, things go wrong and the adventure gets a little crazy!

Larry says, "I always promised the fans of SnarfQuest that I would do a NEW adventure. I had started this story around eight years ago, but there seemed to be no magazines left to run these kind of strips, so in 2014, I worked all year to write, pencil, ink, color and publish the story! Although it was hard work and wore me out, I really enjoyed it."

We hope everyone enjoys this new adventure, some old familiar characters reappear, along with a group of new ones. It wouldn't be SnarfQuest if is didn't contain some great characters in wild situations along with some beautiful women! We hope you enjoy this new adventure.
This piece is available in the following sizes: